THE COTTAGES AT ATLANTIC HEIGHTS
Nestled amongst long-established residential neighborhoods in Saco, Maine, The Cottages at Atlantic Heights Association, a Maine housing cooperative, offers forty-six owners a setting that assures unsurpassed active, independent living with comprehensive health-care services on site.
This prime coastal location provides a perfect balance between sea breezes of the near Atlantic and evergreen-scented forests unique to Maine. Here you will make new friends and enjoy fresh air and 4-season exercise, fun social gatherings or quiet moments within and around your beautiful custom home. Have friends or family visit, play golf nearby, walk the beach for a few yards or a few miles. It is all here waiting for you.
The Cottages' well-tended boulevards flanked by tall pines with natural stone outcroppings are signature characteristics of the neighborhood. It's a comfortable place with attention to detail evident at every turn. As you take your first left onto Breakwater Way, it's easy to see that both single and duplex Cottage homes are positioned to maximize individual privacy while maintaining the security of an intimate neighborhood. Every Cottage conveys quality. From the many unique features like half-moon windows, to the stunning granite stonework carefully blending into the surrounding landscape, it's obvious — we have paid attention to the details.
To learn more about the assisted living and professional health care facilities at Atlantic Heights, please click here.
WATCH THE VIDEO ABOVE OR
​​​​​​​EXPLORE THE VARIOUS HOUSE PLANS BELOW!
ADLER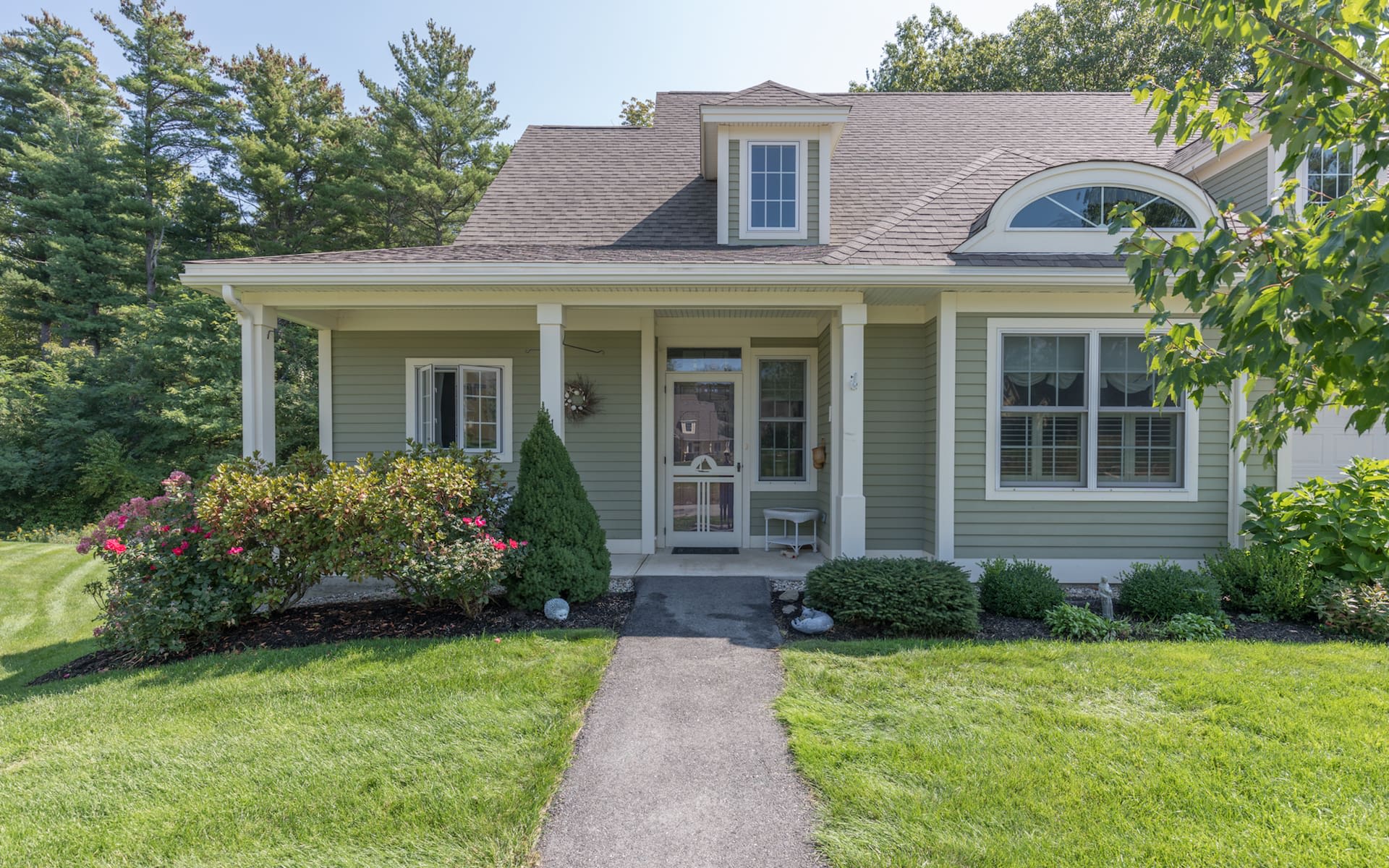 DENMAR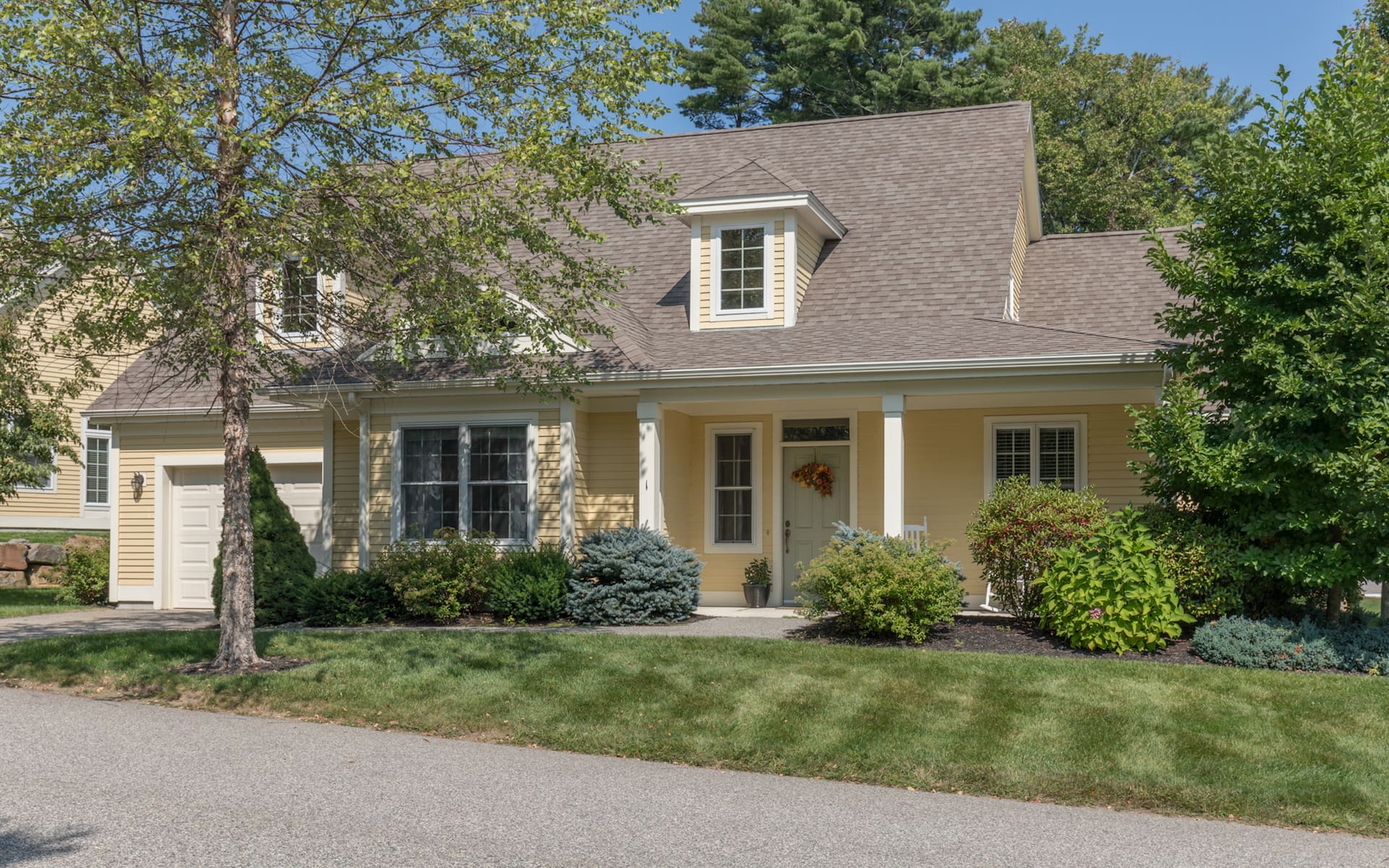 ROCKPORT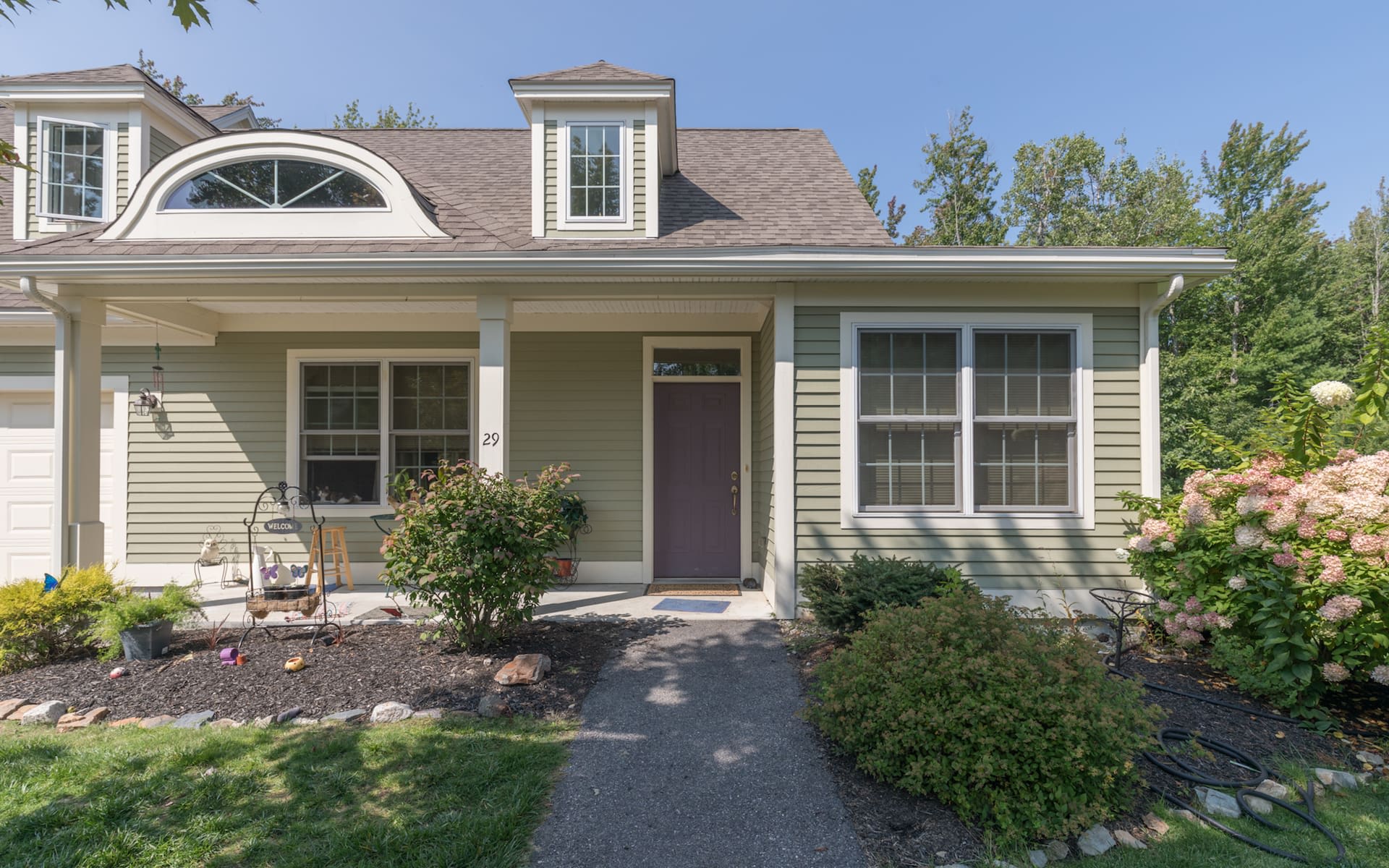 SITE PLAN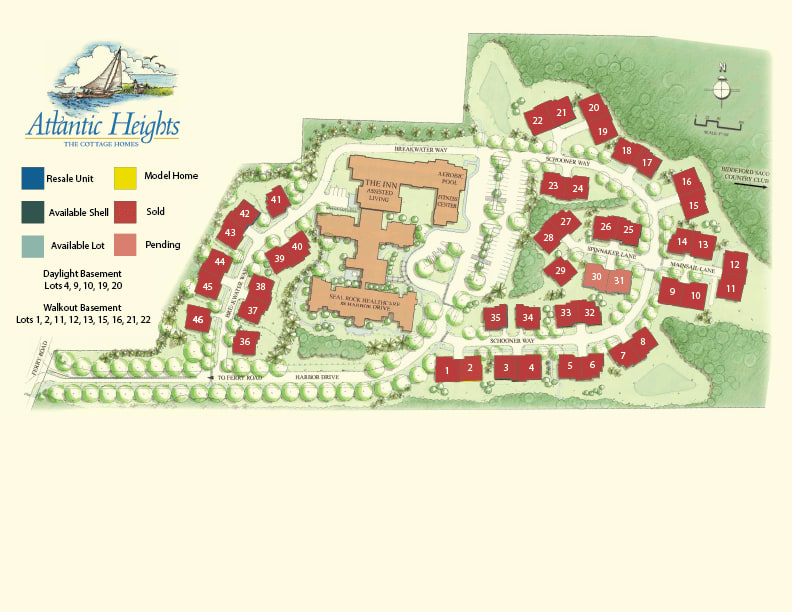 Click to download the Site Plan for Atlantic Heights