Welcome to Clover Way
Located in Falmouth, one of Maine's most desirable communities, Clover Way combines the benefits of high-quality new construction with the convenience of shared maintenance.

20 Duplex Homes | 1800-2500 Square Feet | Single level living is available | Custom floor plans, kitchens and finishes

​​​​​​​Public water, sewer and natural gas | Condominium Association | $175 per month
Site Plan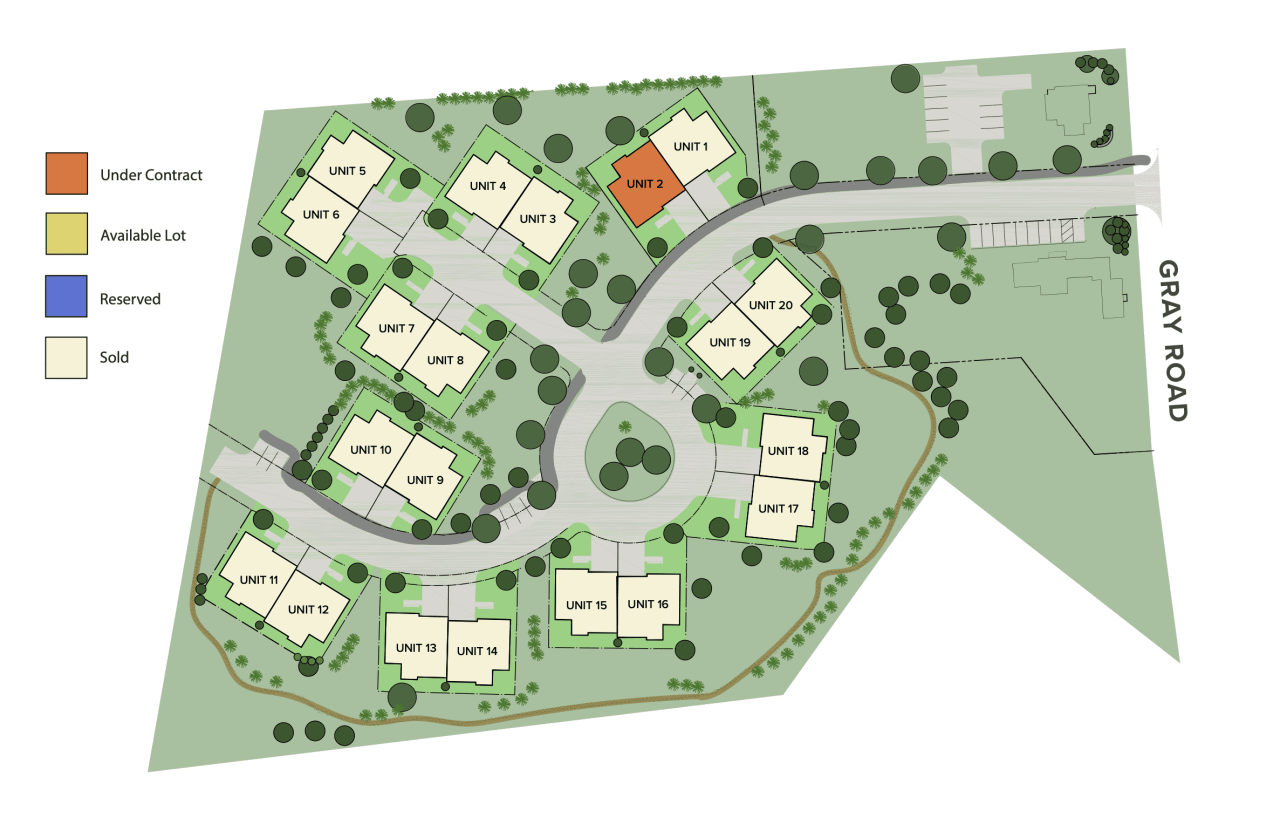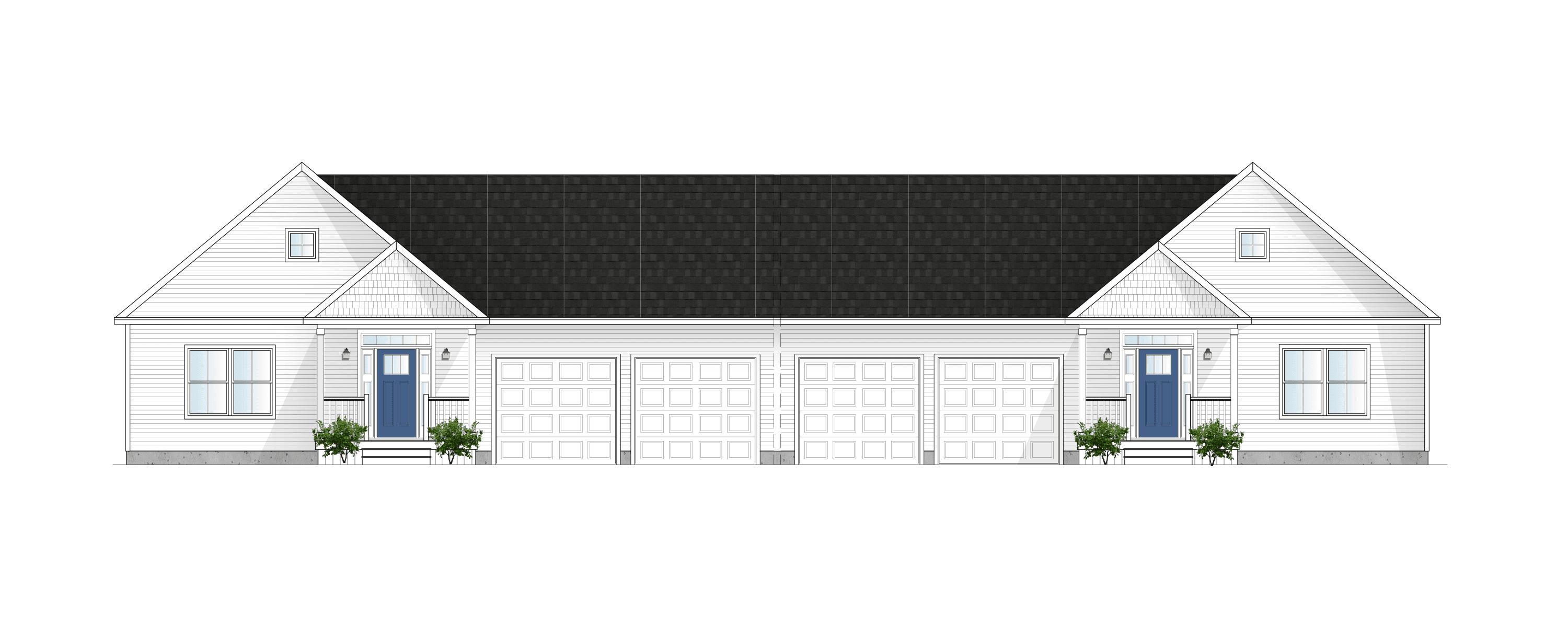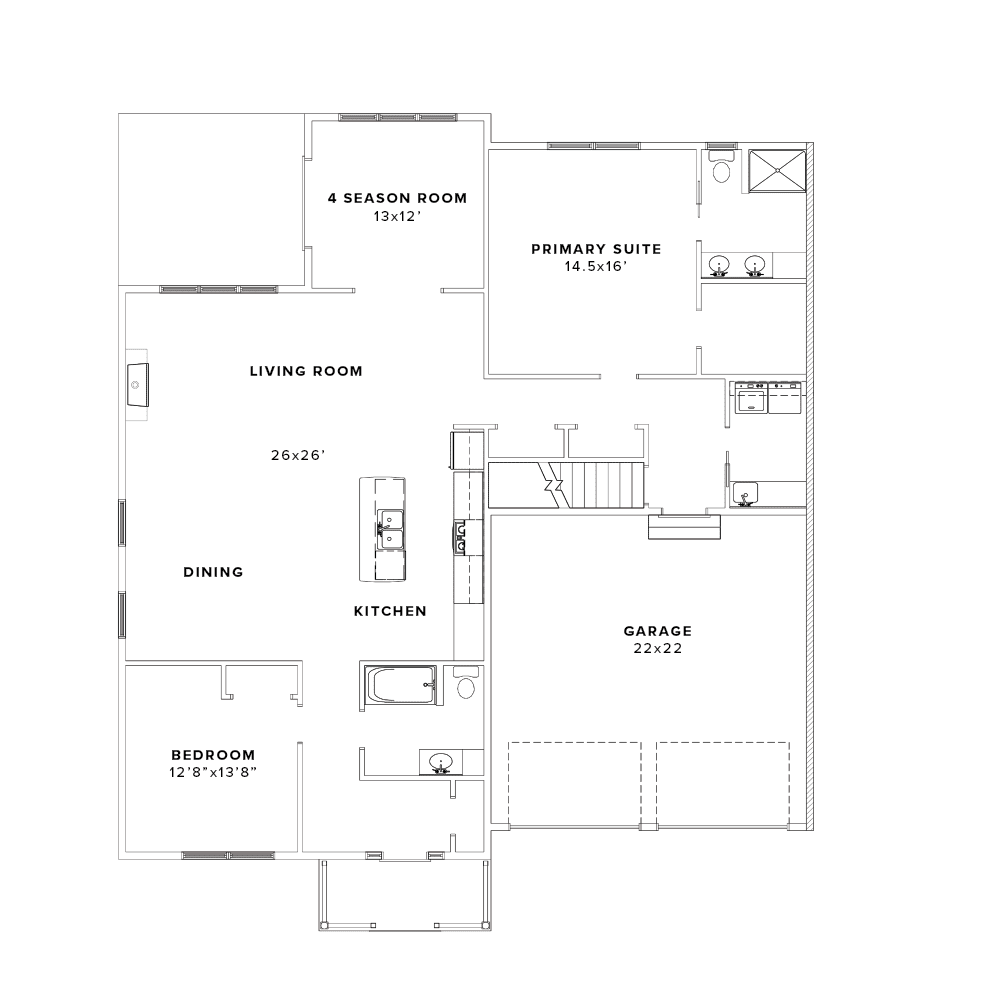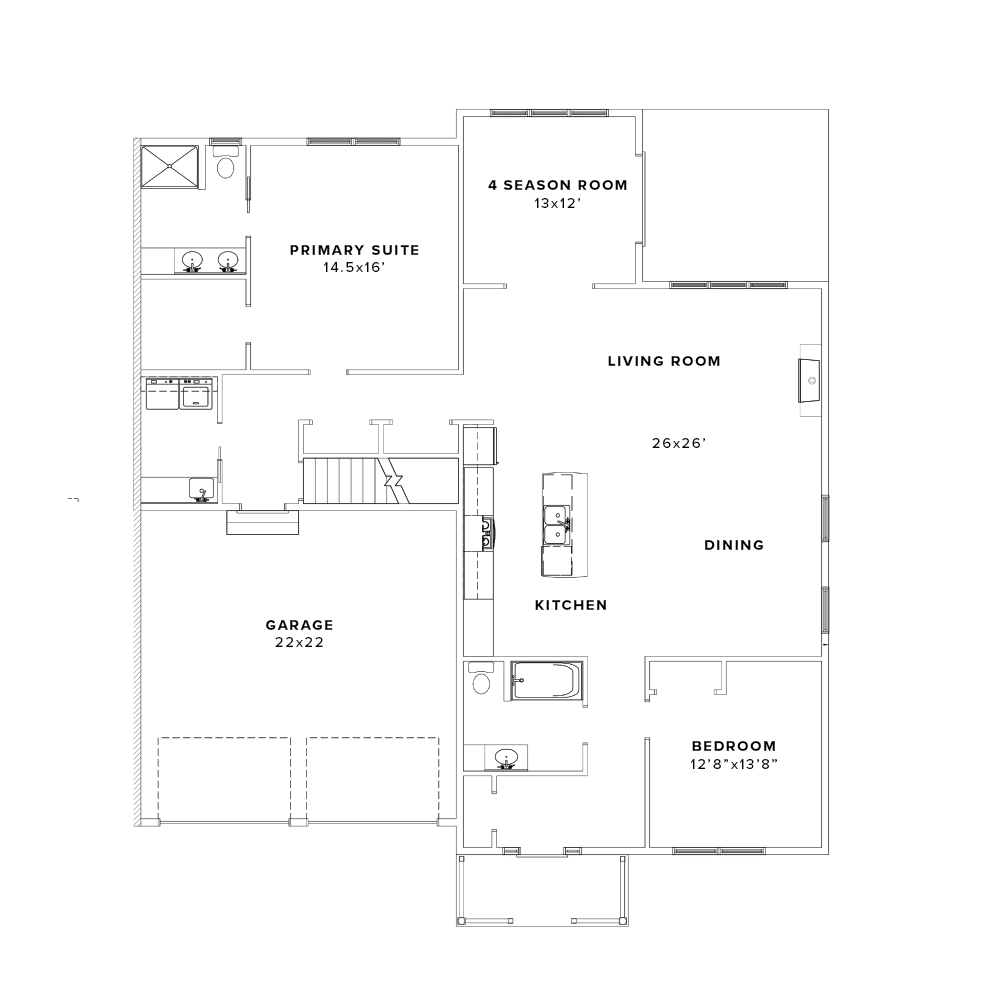 Two Level Units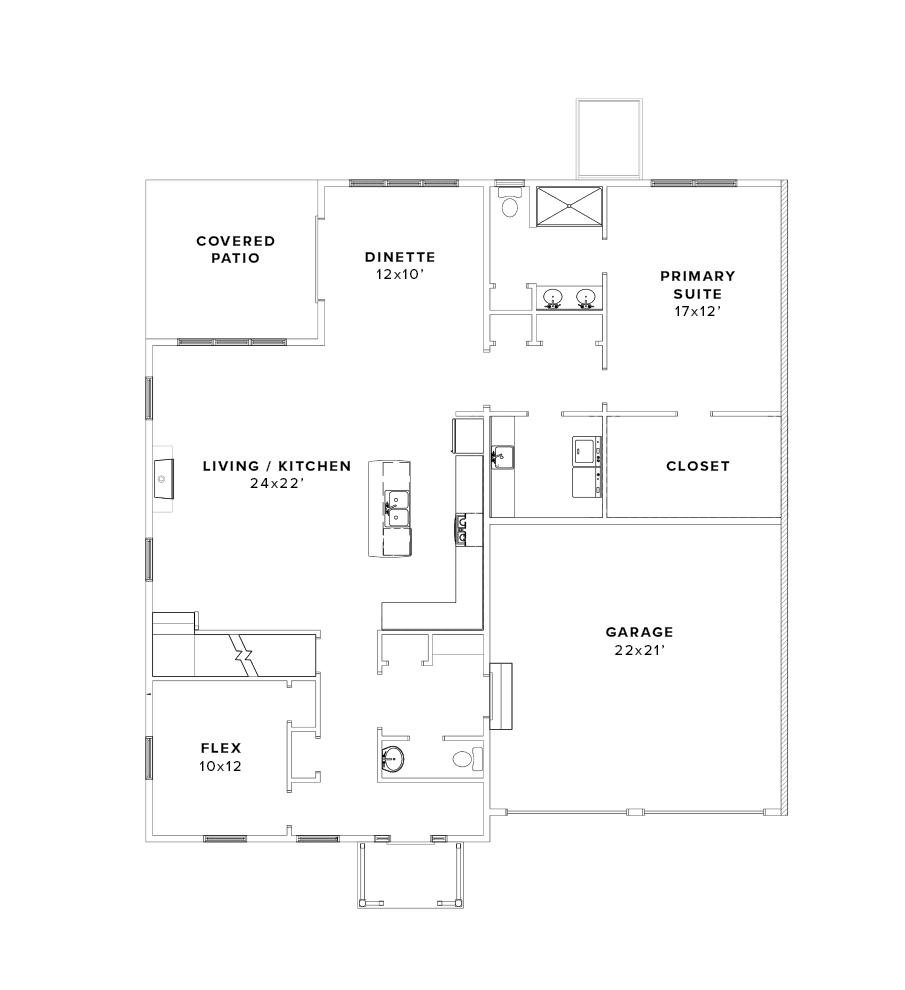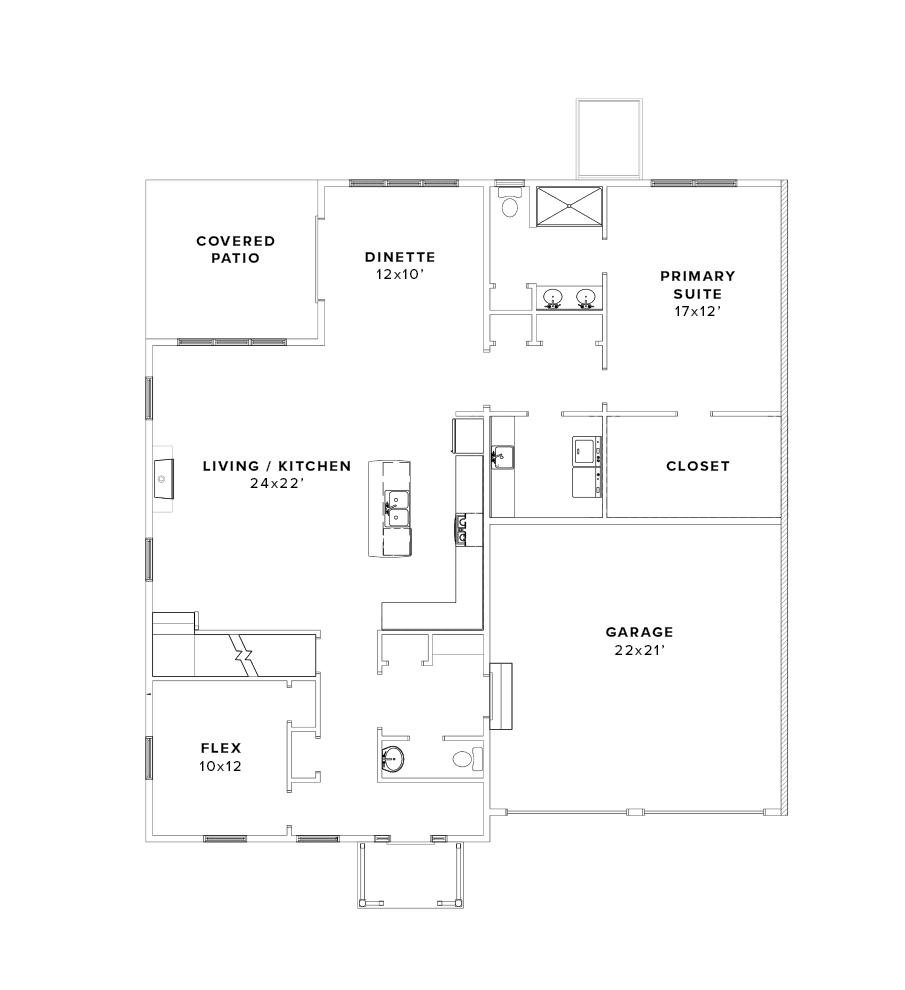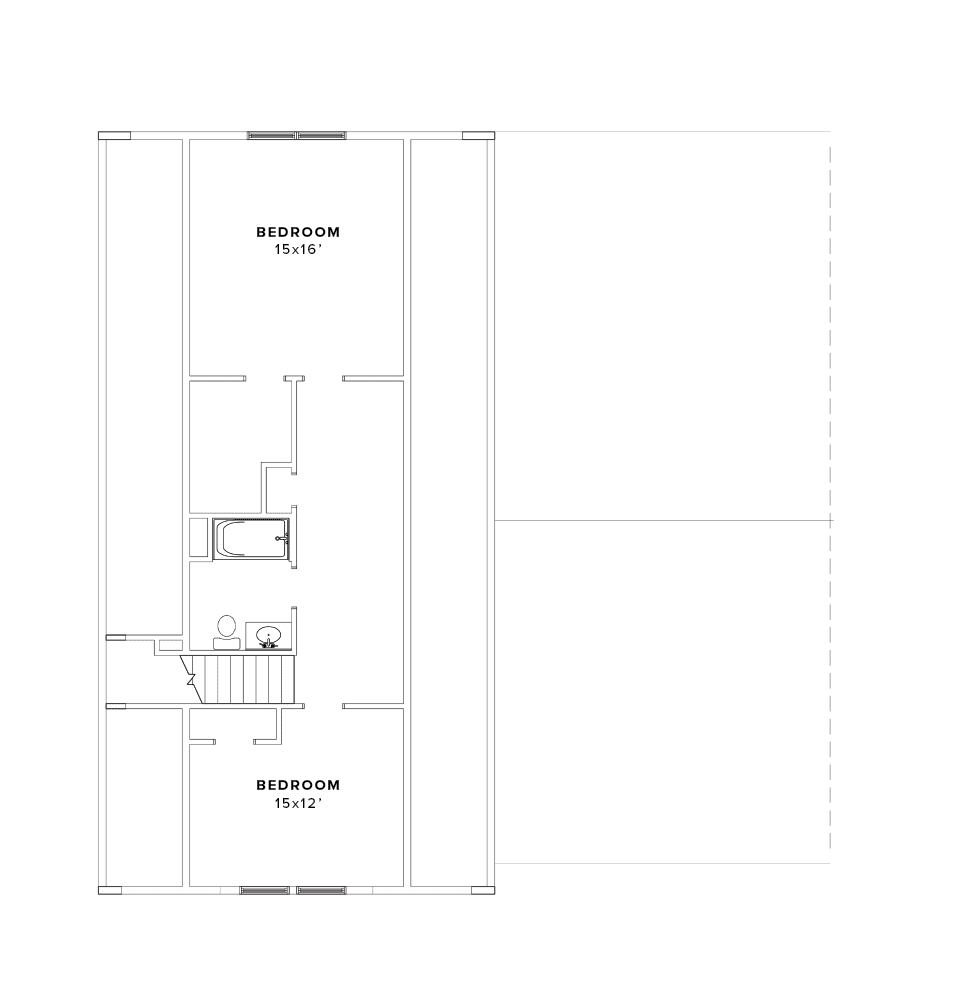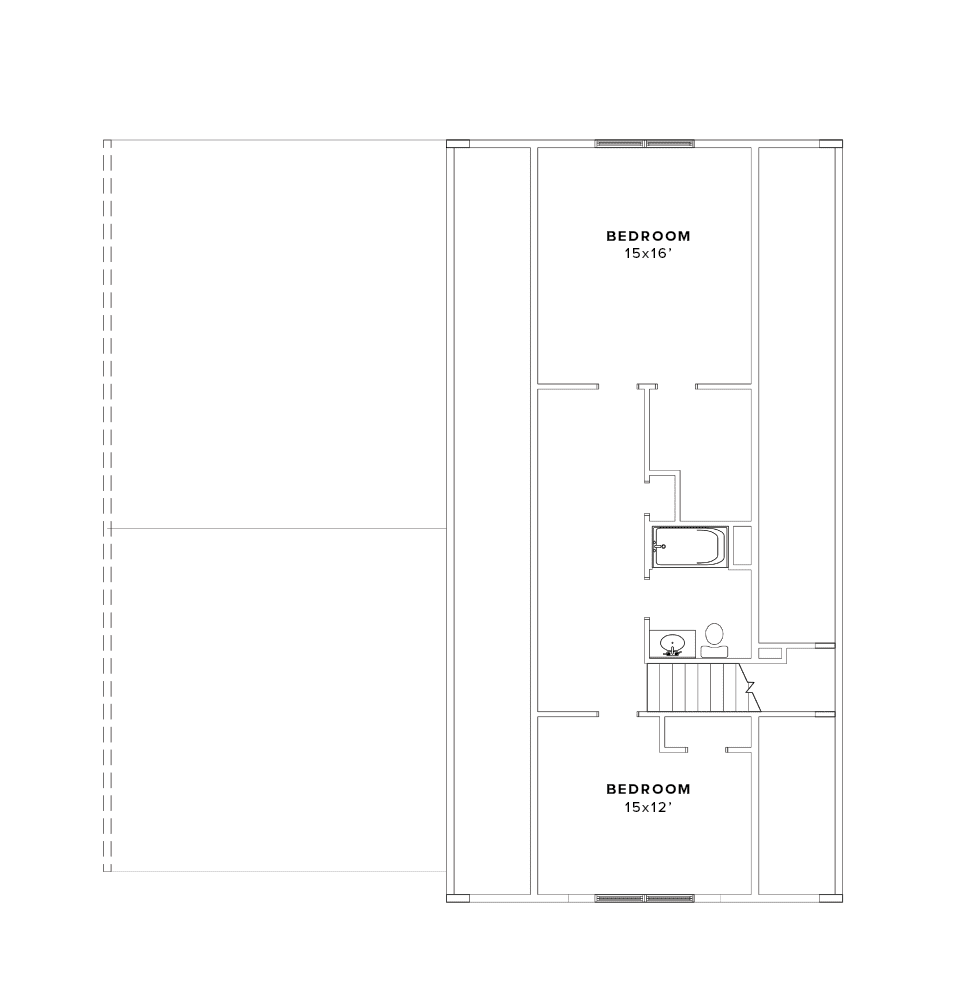 Common Questions and Answers
How many units will there be in Clover Way?

The neighborhood includes 20 homes in 10 duplex buildings, carefully designed to strike the perfect balance between privacy and neighborly engagement.

Who is the developer and who will build my home?

Unlike many new developments, Apex Management is both the developer and general contractor, ensuring consistency and high quality for all Clover Way homes. Apex was founded as a family-run Maine real estate company nearly 30 years ago by two principals who grew up in Falmouth. Since then, Apex has completed several successful residential and commercial developments in southern Maine, including Ridgewood, a 75-home condominium community also located in Falmouth.

Will there be different style units?

There are two basic home styles: one-story homes offering 1800 square feet of living space, and two-story homes offering 2500 square feet of living space. Both models include first-floor primary suites, a full basement, patio and a two-car garage.

Can I customize my home?

All buyers choose their own appliances, cabinets & countertops, flooring, trim and other options. Buyers who engage early in the building process will have the opportunity to customize their floor plans, add a vaulted ceiling and make other custom changes to personalize their homes.

What are some examples of upgrades available?

All homes include a gas fireplace and high-quality trim packages. Upgrade options include energy efficient heat pumps, central cooling, custom tile showers, vaulted ceilings, wainscoting, custom molding, screened porches...just to name a few!

Will my home be energy efficient?

Every home will be built to modern building and energy codes with energy-efficient design and features, and high-quality materials for durability and low maintenance. Buyers can work with the builder to include additional energy efficient or environmentally friendly features if they choose.

Will the builder provide foundation plantings?

Clover Way's landscape designer has selected a list of native plants and shrubs best suited for the site layout, soil and solar orientation. Every buyer will receive a landscape allowance and will meet with the landscape contractor to select their foundation plantings from the list.

What are my options for outdoor living space?

All homes include a patio or deck in the base price. Buyers of both one-story and two-story models can upgrade to a three-season screened porch and add removable windows for those cooler spring and autumn days!

Will I have a yard and outdoor recreation amenities?

Each home will have its own yard area to allow for additional privacy and the opportunity for personal plantings or gardens. Clover Way will also feature a walking trail around the entire property, a community garden, and other green spaces for enjoying the outdoors.

Will homeowners do their own maintenance?

Unlike many condominiums, at Clover Way buyers own their entire home from floor to ceiling. Buyers maintain their homes, which keeps condominium fees low and helps avoid large deferred maintenance assessments down the road. The association will maintain all the common areas and yards, including mowing, trimming, pruning, snow plowing and even shoveling your walkways and stairs! You can choose to maintain your own plantings within your yard or participate in the community garden -- or you can choose to do no yardwork at all.

How much is the condominium fee?

Condominium fees will be $175 per month, and will cover all the common area maintenance, insurance and utilities, as well as condominium management and capital reserves.

Are there public utilities?

The community is served by public water, sewer and natural gas.

Are pets going to be allowed in the community?

Household pets, including cats and dogs, are allowed subject to the rules established by the association. There will be a limit of two pets per household.

There are other new communities in Greater Portland. Why Clover Way?

​​​​​​​Clover Way is located in one of southern Maine's most desirable residential communities, and is just minutes from shopping and interstate 95. The site plan and homes have been thoughtfully designed to offer privacy in your indoor and outdoor living spaces, while encouraging walkability and neighborly engagement. Unlike many new developments, buyers have the flexibility to customize their home design and finishes. Apex will be building the community and homes from start to finish to ensure the quality that has characterized its other developments.