About Cape Elizabeth
Cape Elizabeth is located on southern Maine's coast 8 miles from Portland, the State's largest city. The residential town marks the entrance to Casco Bay and extends 12 miles into the Gulf of Maine.


Land Area: 14.7 square miles
Housing Units: 3,963
Population: 9,015
Zip Code: 04107


Recreation
Cape Elizabeth is renowned for three spectacular oceanfront, recreational parks. Fort Williams Park encompasses many historic sites and is home to Portland Headlight, known as the most-photographed lighthouse in the world. The beautiful park has numerous open fields, coastline trails, vistas of ships and fishing boats entering Portland Harbor, and a gourmet lobster eatery, Bite Into Maine.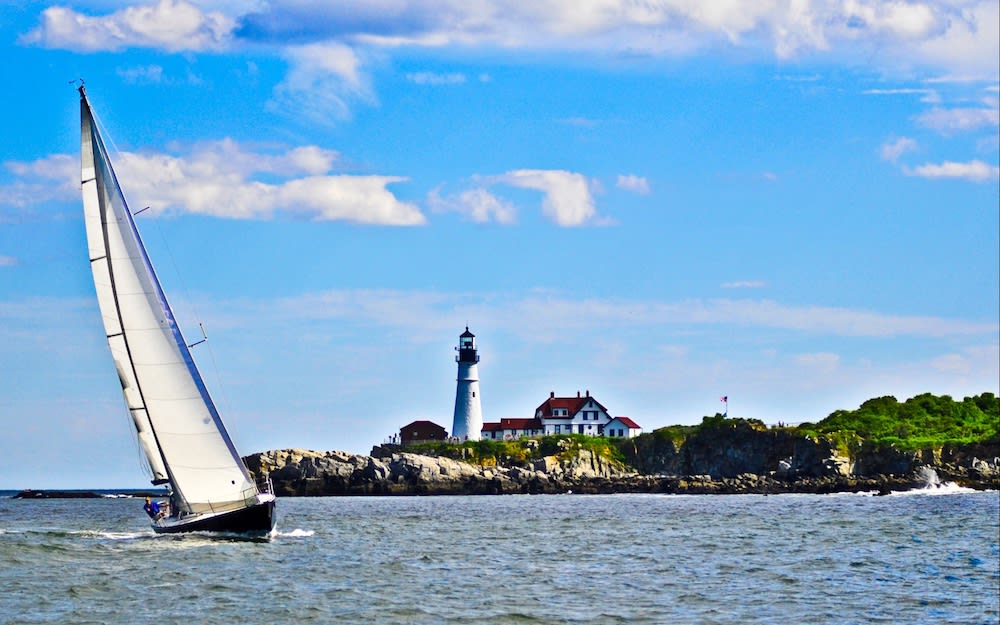 Two Lights State Park, with its charms forever captured in famous works by Winslow Homer, is famed for its rocky coastline, twin lighthouses, ocean views, playgrounds, sheltered picnic tables, and the award-winning seafood restaurant, The Lobster Shack.

​​​​​​​Crescent Beach State Park, adjacent to another beach on Kettle Cove, which is home mooring for local lobster boats, offers a mile-long sandy beach, nature trails, picnic areas, and calm waters for swimming, fishing, and boating.There are also many scenic, conservation trails available to the public — Cape Elizabeth has more park and permanent trust land than any other town in the county.

Purpoodock Club is a private, regulation golf course home to Senior PGA Tour events and offers a driving range, pro shop, clubhouse with dining options, and practice areas for putting and chipping. 


Education
Cape Elizabeth's public K-12 schools are located in the center of town and include Pond Cove Elementary School (Grades K-4), Cape Elizabeth Middle School (Grades 5-8), and Cape Elizabeth High School (Grades 9-12). The schools are considered among the best in Maine with students consistently performing at the top of the State rankings on standardized tests. CEHS is the only high school in Maine to be discerned as a 2004 Blue Ribbon School by the United States Department of Education, recognizing students' outstanding results on State tests; CEHS graduates have the highest rate in the State of moving onto post-secondary education.


The majority of CEHS and CEMS students participate in extracurriculars, including athletics and performing arts. All teams compete at a high level and have won many awards, such as State Championships.​​​​​​