About Lakes Region
The Lakes Region is located 30 miles northwest of Portland, the State's principal city. Most of the towns in this largely rural area are organized around a central village township. Some of Maine's most picturesque locations are found here, including expansive forests, mountains, lakes, ponds, and rivers; locals and seasonal populations in these communities love and live the outdoor lifestyle year-round.

More than 80 miles of lakes spread over 900 square miles of land
Median Sale Price of Homes: $205,000
Recreation
The Lakes Region is noted for spectacular clean lakes, rivers, mountains, and year-round outdoor recreational activities, including camping, hiking, boating, fishing, skiing, snowmobiling, ice fishing, and hunting. Sebago Lake, at 8 miles wide and 10 miles long, is the second largest lake in the State and the primary water source for Greater Portland. Many fish species are abundant, including landlocked salmon, trout, and bass, making fishing a popular activity among townspeople. The lake and surrounding areas are also frequently used for boating and recreation.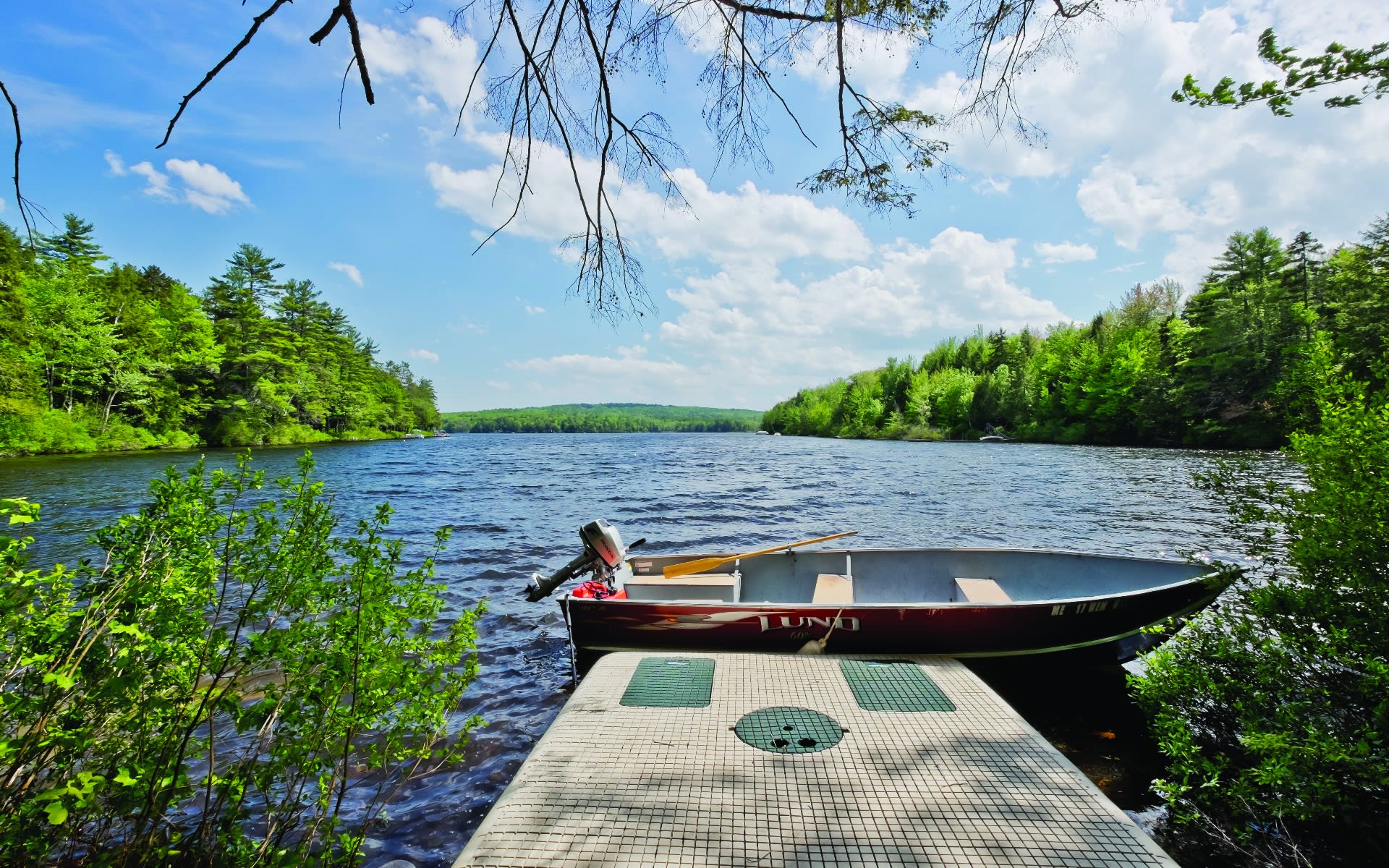 Sebago Lake State Park has a sandy beach, walking trails, picnic areas, boat launches, and a 1,400 acre campsite. Little Sebago Lake is also beautiful and many year-round residents enjoy the easy commute into Greater Portland. There are several smaller lakes in the area, as well, including Highland, Hancock Pond, Panther, Crystal, and Walden.
Long Lake
is a narrow body of water that extends 11 miles across three towns. The lake has a bounty of landlocked salmon, bass, trout, and other fish species. A unique feature of Long Lake is that boaters may tie their vessels to a number of facilities along the lake and explore quaint villages, shop, or dine. There are also two public boat launches.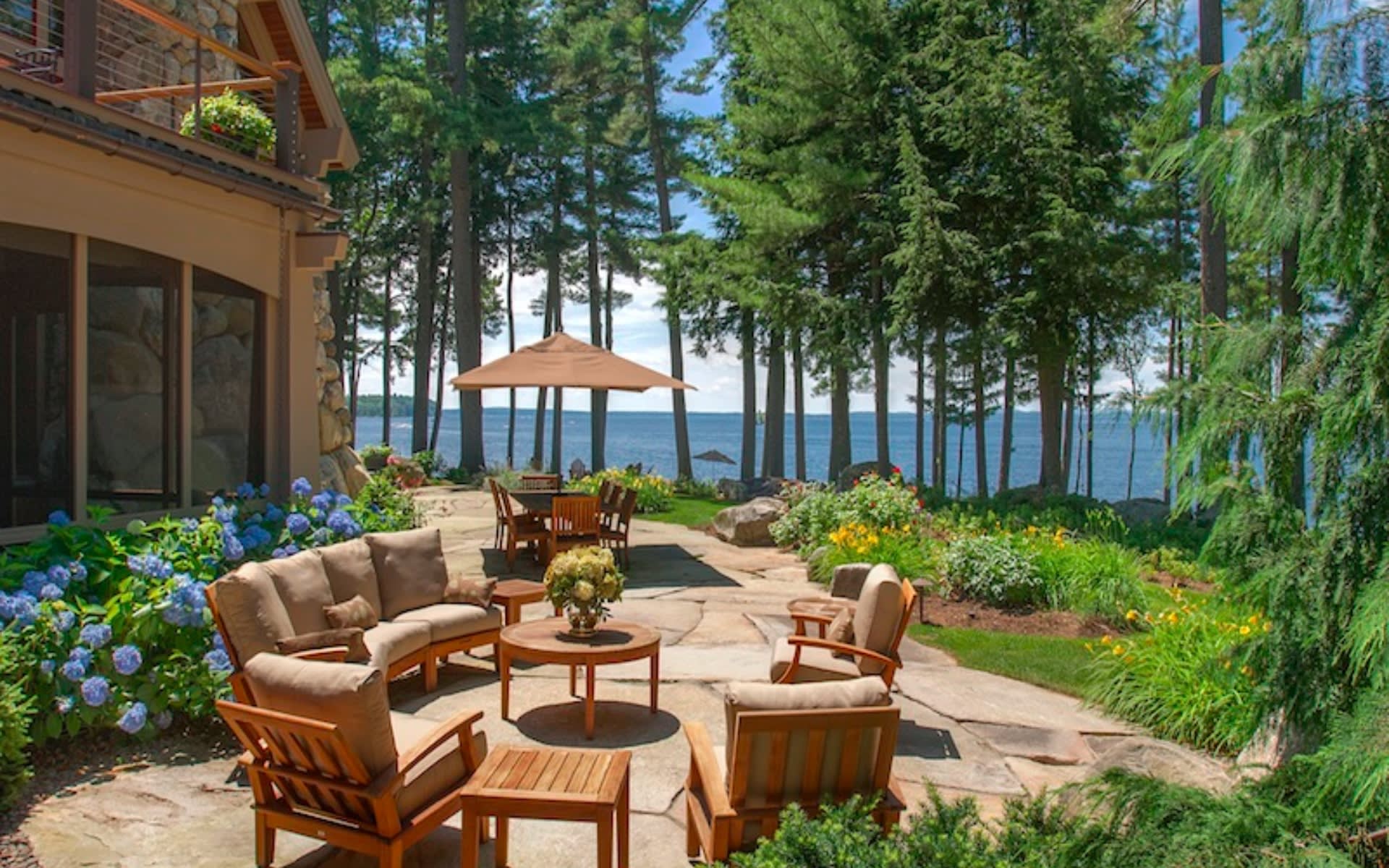 Moose Pond is a quiet, picturesque lake noted for hosting the Pro Bass Tour for an annual tournament and having the State record for the largest freshwater bass. The calm waters are popular among boaters for waterskiing, fishing, and canoeing; two public boat launches are accessible. The beautiful lake overlooks Pleasant Mountain, southern Maine's tallest mountain and local favorite for hiking and blueberry picking. Moose Pond is also home to Maine's two oldest youth summer camps: Camp Winona (boys) and Camp Wyonegonic (girls) where campers experience canoeing, sailing, horseback riding, and many other outdoor activities.
Shawnee Peak, a midsize ski and board mountain, has stunning views of Mt. Washington and surrounding lakes. The family-friendly mountain hosts events throughout the winter season and provides entertainment for everyone.
The Lakes Region is also well-known for its annual eight-day long Fryeburg Fair. The spectacular fall event celebrates agriculture with horse shows, harness races, apple pie contests, exhibition halls, and lively evening entertainment with performances from noted musical artists.
Education
The majority of towns in the Lakes Region are part of the Maine School Administrative District. MSAD has four divisions within the Region that serve 23 towns and include MSADs 6, 17, 61, and 72. Other school systems in the region include the Raymond School Department and Windham School Department.