About Scarborough
Scarborough is located 6 miles south of Portland, Maine's largest city. Renowned for its picturesque estuaries, exceptional sandy beaches, and summer resort attractions, Scarborough has been named one of "America's Happiest Seaside Towns" by Coastal Living.

Land Area: 47.61 square miles
Zip Code: 04070, 04074

Housing Units: 8,617
Population: 18,919
Recreation
Scarborough is a summer beach community with many excellent beaches and attractions. Scarborough Beach State Park has a long sandy beach with some of the warmest water temperatures in the State during summer and offers excellent waves for surfing and boogie-boarding. Many beachgoers also enjoy paddle boarding and swimming at this vacation spot. Higgins Beach, favored by surfers year-round, is a picturesque sandy beach with pristine coastline accessed through a summer beach home neighborhood. Ferry Beach is a quiet, sandy beach with picnic seats, boat mooring, storage, and a public launch ramp. Kayak and paddle boards are available for rent by the hour or day in the summer to explore the surrounding estuaries.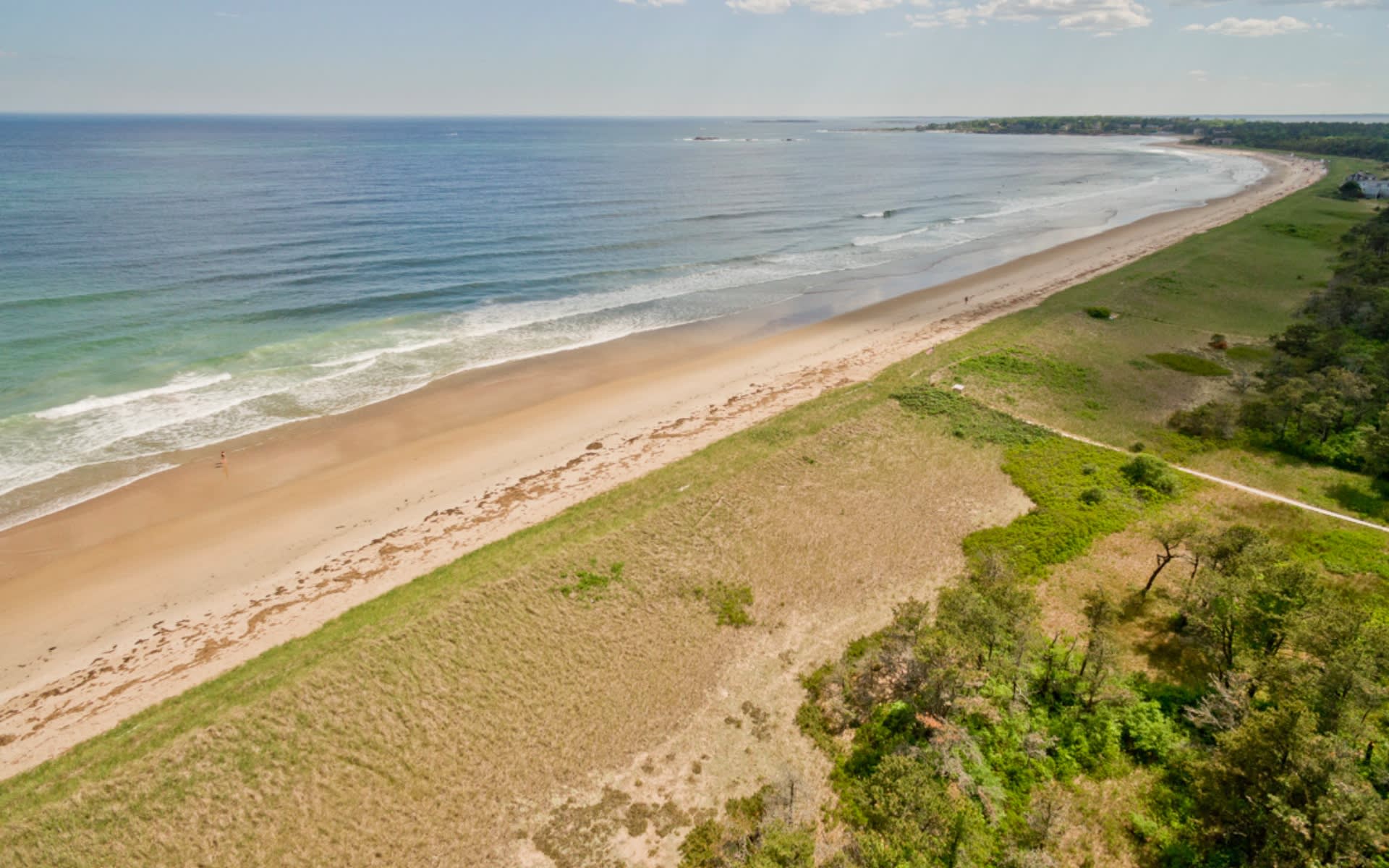 Prouts Neck
, located just east of Scarborough Beach, is an acclaimed historic peninsula with a range of quality homes. Winslow Homer lived and painted several works in his Prouts Neck studio overlooking Casco Bay — his home is now owned by the Portland Museum of Art and open for guided tours. The peninsula is also home to a Yacht Club, Country Club, and Black Point Inn. BPI is one of the finest oceanside hotels in Southern Maine with deluxe amenities, including fine dining options, event rooms, nearby beaches, and a heated outdoor pool.
There are also many relatively new neighborhoods and other quality areas throughout town catering to young families, offering recreational parks and other amenities.
Significant retail shopping, dining, lodging, and entertainment options are available along Route 1, the coastal highway that runs throughout Maine.
Education
Scarborough has a quality school system comprised of Blue Point School (K-2), Eight Corners School (K-2), Pleasant Hill School (K-2), Wentworth School (Grades 3-5), Scarborough Middle School (Grades 6-8), and Scarborough High School (Grades 9-12). The system benefits from the Scarborough Education Foundation, with a mission to support staff and students' desires for innovation in the classroom. Project funding has included 3D printing, mechanized Lego kits, and stability balls for seating.

SMS and SHS offer a range of competitive athletic teams and co-curricular activities that often earn Regional and State title​​​​​​​