About Yarmouth
Yarmouth is located 11 miles northeast of Portland, Maine's largest city. The seaport town has a rich boatbuilding history, public access to boat launches, permanent moorings, slip spaces, and fresh marine harvests of lobsters, clams, and scallops. Centrally located is a charming village with various homes and small businesses focused on service and retail.
Land Area: 13.35 square miles
Housing Units: 3,819
Population: 8,349
Zip Code: 04096
Recreation
Yarmouth is celebrated for its spectacular annual 3-day Clam Festival. Over 100K visitors from worldwide come to partake in celebrations of live music, fireworks, games, community clambakes, and other food and drinks, culminating in a village parade. The entertaining event underscores the proud sense of community and supports many local non-profit organizations.
Beautiful parks and pathways are conserved for public enjoyment year-round. Pratt's Brook Park is the largest recreational area in town with over 220 acres of woodlands and 7 miles of trails for walking, snowshoeing or cross-country skiing. The scenic park has views of open meadows, dense forests, streams, blueberry fields, and a waterfall.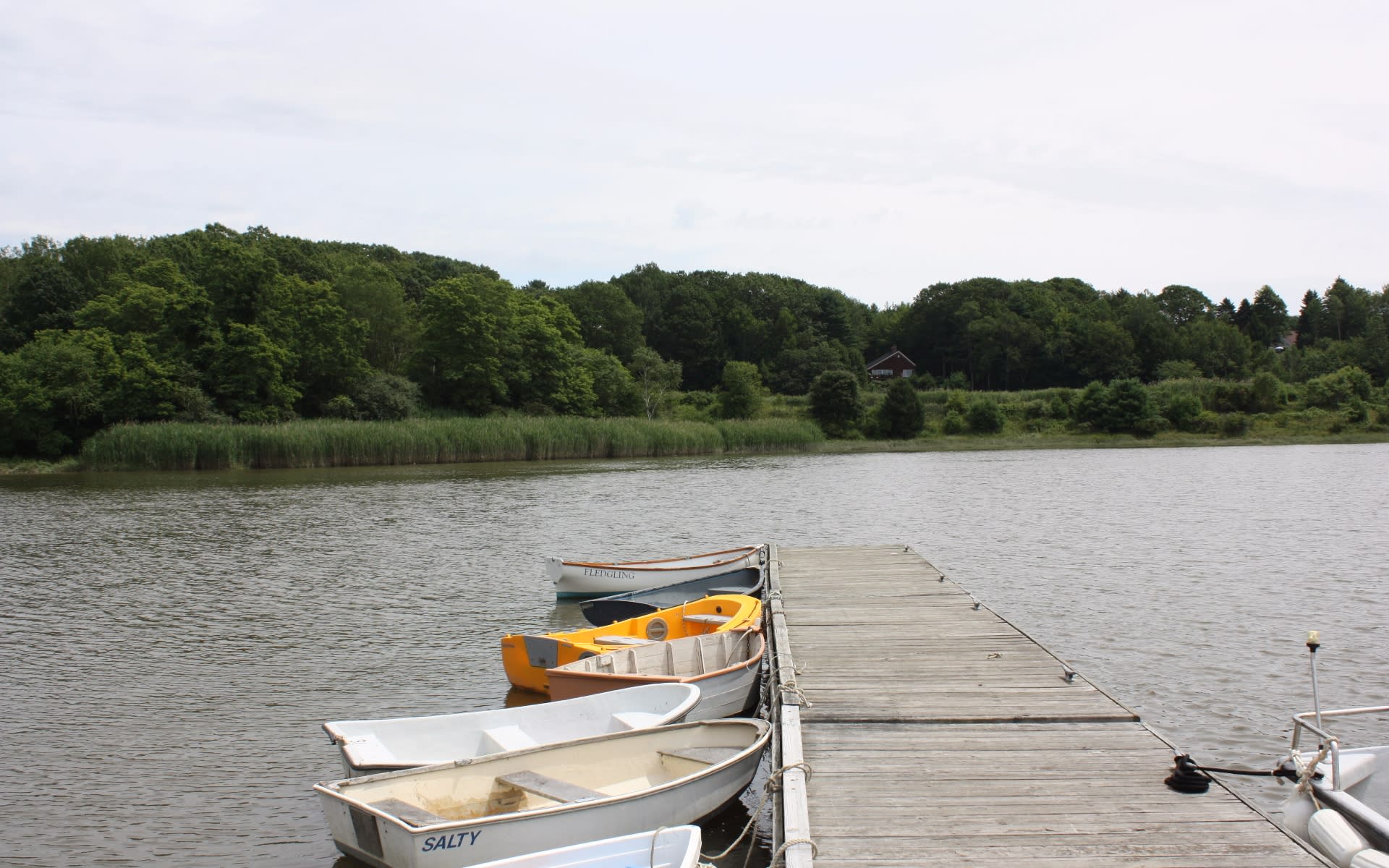 Royal River Park, located on the river, has a mile-long scenic walkway and a grassy performance area for free concerts in the summer. 
Notably, Littlejohn and Cousins Islands are accessible by bridge or causeway. The picturesque isles have historic grounds, sandy beaches, and calm waters for swimming and kayaking.
Education
Yarmouth's K-12 public schools are among the best in Maine and include William H. Rowe School (Grades K-1), Yarmouth Elementary School (Grades 2-4), Frank H. Harrison Middle School (Grades 5-8), and Yarmouth High School (Grades 9-12). HMS and YHS are recognized as Apple Distinguished Schools for their effective and innovative use of computer technology in the classroom. YHS is top-ranked with strong standardized test scores and over 90% of graduates moving onto post-secondary education.
Yarmouth also has North Yarmouth Academy, a premier college-preparatory school for toddlers through Grade 12. A small student-to-teacher ratio fosters a high level of individual development; over 50 percent of students score a 4 or 5 on Advanced Placement exams. Athletics and performing arts are also inclusive in the education.